If you find that you are too busy, like most businesses in the Halifax area, then you most likely will need to hire a website management firm. Website management is one of the latest web design add-on services available to anyone looking to lighten the load.
It doesn't matter what niche you are in, companies will need professional web management services from time to time. We are an experienced Halifax web development company that has built hundreds of sites in the past 16+ years for clients all over Halifax, Sackville, Bedford, and other areas of the HRM.
We will manage your website, create your content, optimize it for the search engines (SEO), and take care of your brand building and reputation online. If you are a new company looking to build a brand online then you may want a press release created or an explainer video to get your message out there quickly to potential customers. Video testimonials are covered in our social media management services as testimonials are a form of citations and help with brand recognition and trust on the web.
What Are Website Management Services
Website management services can including creating content for a website like articles, graphics, banners, testimonials, and videos. So if you are too busy to do any of these web services yourself, and rather than hiring an employee and having to pay out all the expenses incurred in hiring a new employee, there is the option of hiring an affordable web management services company in Halifax.
Other web management services can also include web optimization and SEO services to get your company found and ranked high in the search engines. Social Media Marketing and social media management would be another form of web management that would focus on building a brand and targeting the right audience through social networking channels.
Once your site has been built, we will then submit your site to top web directories to create valuable authority backlinks which are important in getting ranked high in search engines. Search engines are where your organic website traffic will come from so don't skip this step in your design process.
Web Design in Halifax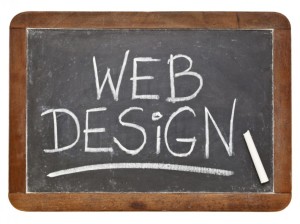 A website is one of the most valuable assets you can own online. It needs to be attractive, easy to use, and must attract visitors through carefully planning and optimization. It also must be secure and maintained if you are selling products or services. So if you don't have time to update or maintain your site, then you will want to hire an affordable web design company to get the job done.
Growing your business through careful business planning in order to convert targeted visitors into paying customers is the name of the game. So whether you need a new website build, or a rebuild of an existing site, you will need a professional web development company in Halifax to create an exciting look site that is not only good looking, but will be responsive for tablets and mobile devices as well.
Finally, you should look at this web design checklist so you will build a site that will follow all the website rules and procedures. Getting your site found in search engines is equally as important as following basic web principles, so try to hire a professional SEO consultant to beat local competition for your keywords and market.
Halifax Web Design Services
Halifax Web Design offers you a wide range of web services for small and medium business including custom website design, WordPress design, responsive web design, SEO Services, content creation and management, article writing, video testimonials services, maintenance, photography, video, and and other graphic and print design services.
Responsive designed websites will mean that your visitors will get the best possible experience through viewing your website over smartphone, tablet or desktop.

Halifax Website Solutions can build any type of website from small custom sites to customized online eCommerce stores. We also offer lots of support should you need help creating articles or getting found in the search engines for your keywords and market. We will implement an easy-to-use content management system (CMS) and provide free basic website training so you can use your website with ease.
A local Halifax Website Management Firm will create high quality websites that get you found online in the search engines and will bring website traffic through a carefully optimized website, regular content, and professional social marketing.
Whether you are looking for website management services in Halifax or Website Maintenance Services, Halifax Website Design has your back. For more information or to ask questions check out the form on the contact page.
Related Article: Effective Web Design Tips
Related Article: Responsive Web Design