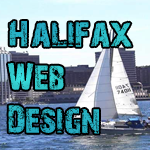 Based in Nova Scotia, Canada, Halifax Web Design Company is a Web Development, SEO, and Social Marketing Company focused on supplying only the best quality websites for our customers in Nova Scotia. Allow us to build or re-build your website so that you can gain more trust, website traffic, and exposure on the local Halifax NS market. Get more website traffic, leads and sales. This is our mission, to help you grow your brand on the web.
Our Nova Scotia Web Design team is formed from experienced web techs with backgrounds in web design, SEO, backlinks building, and Social Media and has been involved in web development for over 15+ years.
Our Nova Scotia Web Design company specializes in Web Design, SEO Services, Social Media Marketing, Logo creation, WordPress Customization, Responsive Design for Mobile devices, eCommerce web Stores, Reputation Management (web management), brand building, internet marketing to promote your website on the web, Web Hosting and Domain Name Registration.
Halifax Business Markets
We develop websites for Personal, Non-Profit, Corporate, Real Estate, Travel & Tourism, Bed and Breakfast, Music Industry, Auto Sales, Retail Sales, as well as Halifax Start-ups looking for an online presence. Check out our "Web Design Services" page for more information.
We hope that you will take this opportunity to get in touch with our team to help you not only have a great looking site, but one which will get more website traffic, leads and sales.
Web Design Services
Some of the website design services we provide are listed below and are included in most web design packages.
Interactive Website Design (Visually pleasing)

User Interface Design (UI)

Content Driven with regular weekly blog posts

Website Coding & Design (HTML, PHP & CSS)

Content Management System (CMS, WordPress, Joomla, Shopify – Login and control your own content)

Graphic Design (Logos, Banners, Pictures, Print Media, brochures, signs)

Video Testimonials

SEO Services (search engine optimization to get found for your keywords locally)

Social Media Services (Create and post to social media accounts)

Email Services (Aweber, MailChimp)

Responsive Web Design (All browsers, all platforms, all mobile devices)

Web Management (We look after Web Content, SEO, and Social Media)
Web Hosting Included
When the site is finished Halifax Web Design Solutions will offer you web hosting and submit your website to search engines free of charge. If you need updates throughout the year following the initial design, we will be happy to continue working with you and building a solid relationship so that you may continue to get web traffic, leads, and sales.
We'd be happy to put together a customized website for your company. Please check out website design pricing for complete info.
SEO Services
If you want further assistance with an SEO Services Package, we will be happy to offer you optimized website design that will get you found for your keywords in major search engines. Wanting a boost in the search engines or wanting to get found on Page #1 of Google for your company's keywords and market?
Let us optimize your website pages and content that you get your the organic search results that you have been looking for. Our SEO packages are guaranteed to DOUBLE and TRIPLE your website traffic. When your website content is optimized properly, the search engines will index your site higher than your competitors. It's as simple as that.
Not sure where to start?
Shoot us a message if you need help in choosing the right Web Design Package for your business or add-ons that you don't see listed here. Halifax Web Design Company is the best web design company in Halifax and has clients all over Atlantic Canada.
Let our full web development services and Analytics reports stand for themselves.
Call today for a FREE Web Design Quote – 902.304.1302