Is it Time to Do a Website Redesign!
A website redesign or makeover may be needed if business has been a little slow lately!
Contact Halifax Web Design to find out how to get a new website designed or a redesign of an existing website to make it modern, SEO friendly, and responsive to all browsers and platforms – 1-888-736-2382 | Mobile: 902.304.1302 | support@halifaxwebsolutions.com
You need to set this goal at the top of your to-do list and stop the bleeding, which means a website redesign will have all the required elements to make it modern, easy to read, and provide a great UX (user experience)… one that will keep potential business instead of giving it away to your competitors.
Website are forever changing just as technology changes. You need to build a website that shows off your brand, incorporates SEO into the mix so you can get found atop the search engine results pages (SERP), and is responsive so that most mobile browsing platforms can easily access your products or services online from any smartphone or tablet.
Improved Website Presence
Halifax Web Design is here to help you with this goal. We want to help you improve your website presence this year by making it pop, making it responsive, bringing in more traffic through effective SEO strategies, and connecting your social media channels so that visitors can share your content with the world. If effect lots of web solutions that combined, will put you out if front of your competition online for keywords you will want to get found for.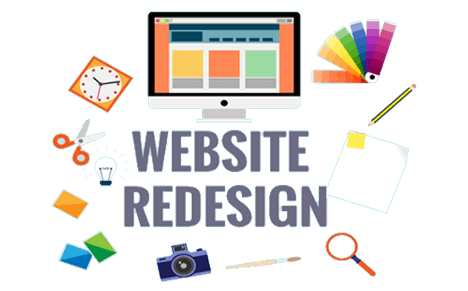 You may have had a website for awhile and it's become quite outdated. I may have been build with wire-frames or PHP, and we're not saying that is a bad thing, but some sites that are a few years old may not be getting all the points they deserve from Google.
Google's algorithm, the one that may rank your website higher than other sites in your market, is based on things like on-page SEO, off-page SEO, responsive or not, and if it's brand is connected to a link wheel of other web 2.0 connected sites on the web.
It all matters when trying to build your brand and getting found in the search engines. After all, you don't just want a pretty website, you want to sell your products or services. So that involves a solid digital marketing strategy from a top website design company in Halifax – www.halifaxwebsolutions.com
It many be time to reach out to a local web developer to install all the things on your site that will make it stand out from the rest. Things like plugins for SEO, Security, and Social may be the difference in a great user experience (UX).
Take stock of the things that are important to you on the site, make a list and hand it off to your web designer. After you look at the initial mock-ups of the redesigned website, you can tell if the web design company is headed in the right direction or not. Below are a few things to keep in mind when trying to modernize your website.
Things To Consider When Redesign Your Website
1. Visually Appealing
Well the first things people do is judge your website in the first 10-15 seconds, fact! Not to say this is not important, but it must be addressed.
The visual appeal of your website shows off your brand and ultimately is your business card to the world, if not at least locally within your market. Make sure to make your website stand out because if not, visitors won't stay around long, and may not come back at all. There is so much competition out there, the very least your can do is hire the best web design company in Halifax NS. You won't be sorry.
2. Mobile Friendly
Users are accessing websites on mobile devices in record numbers in the past few years and the trend shows no signs of slowing down. If you're website is not mobile friendly, it will suffer from loss of sales and also may be penalized by Google.
Ultimately, your brand will lose many opportunities down the road because mobile users simply cannot see your pages or menu. This would be a disaster if not addressed by an experienced website company!
To bring in traffic from mobile devices and to boost your targeted audience, make sure your website is compatible with all smartphone and mobile devices. Don't forget that if you get a professional SEO company to look at your on-page and off-page backlinks building, you may rank higher and faster than other companies in your same Halifax market.
3. Content Management

Another overlooked aspect of building a website is making sure the content is fresh and written often. Keep your blog active with new posts, tips, and news about your market and things that matter to you. Google loves this and will reward you for all the modern changes in a website redesign.
Optimized content for Google and other major search engines is beneficial to boosting your page rank within your market. By writing quality content you will be rewarded by a higher search engine ranking and as a result will bring in more website traffic.
Content should always be related to the industry that you do business in. After awhile, you will get many subscribers to your blog just to ready your articles. Most people, if they like what they read, will share these posts on social media. This is a huge bonus, as you now have a bonus of a new audience on several social media channels including Facebook, where users will like, share, and interact with your articles. You post may even go viral, so get writing!
4. SEO Services
Not only should you hire the best web design company in Halifax, don't forget about SEO Services! You can certainly get a local web design agency to build a website for you, but what is the point if no one can find it on the web. To get your site indexed high in Google, you will need to hire a local SEO company that specializes in digital marketing services and get your website ranked higher than that of any other website in your market.
A great search engine optimization company is hard to find but if you look around you are sure to find a couple that specialize in article writing, quality backlinks building, and other digital marketing and promotion methods that will increase your page rank month to month.
Steady building of your page rank is important to bring in more website traffic each month. So the best advice is to hire a local SEO company, one not from other countries, that can work with you and your team to build your brand online, and not harm your current page rank.
There have been lots of local companies lately in Nova Scotia that have said they can no longer be found in the search engine results pages for their products or services and want to hire an SEO expert to fix it.
The first question is usually.. "who did you hire for SEO services recently". And the answer 95% of the time comes back that they hired some company from overseas, basically India. Without going into great deal on this subject, I'll just say that you should not  hire an outside SEO firm that produces mass backlinks, as this will be seen as SPAM by Google and you will be penalized for it and often de-indexed. There is no coming back from this.
So before jumping the gun, you should contact a local SEO Services company, one that offers a free SEO analysis of your website. Make sure they have a local phone number and reach out by calling just to touch base with them before starting a new SEO campaign. You will thank me!
Get A New Website Designed
It may be time also to get a new website designed. In the past you may have been listed on Yellow Pages or Yelp, but now you find you are getting busy and need a larger web presence. By getting a professional site redesign you are showcasing your products or services on a larger scale.
You may want to add some high quality graphics, a professionally designed logo that matches your brand, and then sign up for monthly SEO Services. Whatever your goal is, Halifax Web Design Services is here to help. Take a look below to check out the types of services that are available to include on your new website build.
WordPress Website

PHP or HTML Website

eCommerce Store (WordPress, Shopify, PayPal payment gateways)

Professional Article Writing (Copy writing services)

Professional Photography (Photo shoots at your location)

Content Management (We will write and manage your website page/posts)

Internet Marketing

Digital Marketing (Combined website, SEO, and social media marketing)

Video Testimonials (Brand and reputation management)

SEO Services (Get found high in search engine results)

Social Media Marketing (Build and grow your target audience on social media)

Social Share Widgets (Add Facebook, Twitter, YouTube, Pinterest, etc)

Email Newsletter Signup + Marketing (Grow your list of subscribers)

Branding (Logo, banners, content, social channel graphics, photos to match your brand)

Reputation Management (Regular checking of posts, articles, comments, citations online for negative reviews)

Website Maintenance (theme updates, plugins, security, backups)
---
Contact us at support@halifaxwebsolutions.com to get started!