If you are looking for a website design company in Halifax NS, then you are in luck! Halifax Web Solutions has been in business for over 15+ years and has many old and new clients right across Halifax as well as many other parts of Nova Scotia.
Through a careful collaboration method with our customers, we have designed simple to use, but eye-popping interactive websites for organizations of all sizes in and around the HRM.
In order to build your brand online and to get more customers, your website should tell your story, be really simple to use, and should flow so that potential visitors become valuable customers. Your website should be aesthetically pleasing and do a great job of selling your products or services. Your "Halifax Web Design Company" are graphics designers and web development coders, that work hard to bring your business to the local market online.
Halifax SEO Services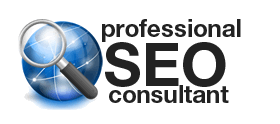 We will optimize your website so that you will get found quickly in search engines and provide ongoing SEO Services so that you will continue to climb the search engine results pages ahead of other local competition within your market in Halifax. We want you to be successful. That is why we have become the best Website design company in Halifax NS. You may want us to provide website content in the form of regular article to your blog so that Google will index your site higher and higher each month until you are on Page #1 of Google for your keywords.
We provide on-page changes to your meta-tag areas as well as off-page backlinks creation methods to grow your page rank within your market. We have one of the top seo companies in Halifax in recent years providing SEO to clients all over Nova Scotia including Cape Breton and Halifax, as well as to part of New Brunswick like Moncton, and Fredericton NB.
We'll work with your team to create the perfect web solution for your business, in a timely fashion and within your budget.
Halifax Mobile Website Design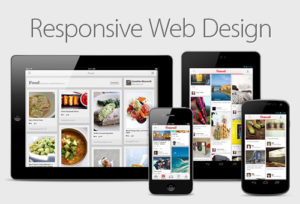 One of our first goals is to provide Halifax mobile website design so that your potential clients can view your website on various browsers and mobile devices of all kinds. The amount of people using mobile phone to view websites on browsers has risen in the past couple of years and shows no signs of slowing down.
People use their iPhones, Samsung phones, and Android devices now to purchase items online like never before. E-Commerce websites now are being built with this in mind, to let customers browse your products and to purchase items from your online web store. That is why Halifax Web Design Solutions" are the most affordable mobile web design company in Halifax.
Responsive web design is one of the things we now automatically include with all new web design pages. You are not at home or the office to jump on your laptop so what do you do when a friend sends you a great link? You open your smartphone and check it out. Most websites these days are now built for mobile responsive browsing just for this reason. Close to 50% of all visitors to your website are now done on a mobile browser like Safari.
Let us build you a website and brings in website traffic for all platforms for computer and mobile browsing alike. Check with your Mobile Website Design Company in Halifax for all your web development needs.
Free quotes provided for web design and SEO Services !!
Web Development Services in Halifax
Some of the web development services we offer to our Halifax clients are listed below. Check the pricing page for various web development services or contact us at support@halifaxwebsolutions.com to find out more or to ask questions.
Social Share Widgets (Facebook, Twitter, YouTube, etc)
eCommerce Store (WordPress, Shopify, PayPal payment gateways)
Professional Article Writing
Photography
Copy and Article Writing Services
Content Management
Internet Marketing
Video Testimonials (to promote brand and reputation)
SEO Services (to get found in search engines)
Social Media Marketing (to build your target audience on various social media channels)
Email Newsletter Signup + Marketing (to get your message out to your subscribers)
Website Maintenance (If you are too busy to manage your site we can help)
Branding (logo, banners, content, videos to match your brand)
Reputation Management (checking posts, articles, citations online for negative reviews)
Website Maintenance (theme updates, plugins, security, backups)
Ecommerce Web Store Design
Our fully trained team of website design experts in Halifax have been crafting E-Commerce websites for our clients for many years that have proven to convert browsers into buyers. We can turn your current website into a fully operation e-commerce web-store very quickly and within your budget.Start selling products on your website today with our Halifax e-commerce web design solutions.

Whether you want to sell clothes online or fishing hooks, "Halifax Web Design Services" can help get you setup! We use the latest in ecommerce technology like Woo-Commerce web store solutions. Each product is carefully added to your product catalogue online. Elements like SKU, price, weight, color, size, taxes, and Canada Post Shipping are configured in the back-end to make the whole eCommerce shopping process seamless.

E-commerce Web Store Sample
Here is an example of an eCommerce website we've recently developed for one of our Nova Scotia web design clients:
Internet Marketing Services in Nova Scotia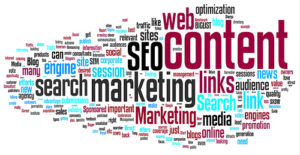 Halifax Web Development Solutions is a full services web design and internet marketing company located in Halifax that have turned many websites into fully operations marketing engines. We can take a simple website design project and turn them into solid investments for our website design clients in Halifax.
Sell your products or services through a carefully planned internet marketing services campaign that combines email signup opt-in forms (MailChimp) right on the front page of your website. This will allow visitors the chance to signup for your future sales and deals that you may want to provide to customers each month. We can manage your email signup list by sending out monthly newsletters that showcase your products and services right in a simple email form.
Collect up to 2000 MailChimp signups at no additional charge. This is quite a list of potential clients. Remember, they signed up. This makes it easier. They already opted to see what your company is all about by adding their name and email to your website signup form. Now you just have to present them with enticing sales each month, which will boost your bottom line. Hundreds of companies are now doing this each month as part of their overall internet marketing efforts. Ask about our "internet marketing" solutions by emailing support@halifaxwebsolutions.com
We help local Halifax companies become great companies. Improve your online presence today with internet marketing, SEO Services, and social media marketing services. We'll will build you a great website, manage your social media channels, and market your products for you. It is more affordable than you think.
Website Management Services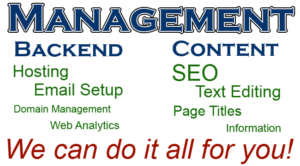 We will build you a stunning website and then manage all the updates, plugins, security, and backups each month.
Not only this, we will manage other parts of your website like adding social media plugins so visitors can share your product pages and articles with their friends on Facebook, Twitter, and LinkedIn.
Website management services are now becoming one of the main web development duties here at Halifax Web Design.
We now know that most businesses in Halifax are way to busy to deal with website updates and security. What business has the time to add valuable content to their website each week in order to attract new website visitors?
Let the Halifax Web Design Agency do it for you. After all that is our business. We provide article writing services as part of our monthly website management service. This includes sharing the articles and other content like video testimonials with your online social media channels like Facebook and Twitter.
Sharing articles on social networks will grow your target audience and also bring more traffic and visitor to your website as well. We have dozens of web management clients all over Atlantic Canada who have turned to us to manage their websites, their social media channels, and write their content each month. Get all the digital marketing services in one full services web management package!
Analytics – Numbers Don't Lie
The numbers don't lie, We will send out a Google Analytics report each month to show how content creation has brought new website traffic to your site each month.
We will also provide a Hootsuite report which shows analytics numbers for audience interaction with your social media post, articles, sales, etc., in the form of likes, shares, and comments right on your social media channels.
Custom WordPress Development

We will provide you with a well designed content management system such as WordPress. This CMS will allow you to easily login and manage your own website. You can write articles, change page content, and add pages easily on the fly. Too busy to do this? Then we will help you by providing custom WordPress updates and content writing services.
More people are turning to WordPress websites than ever before mostly because of it's robust add-on services like adding themes quickly, adding plugins for SEO and social media as well as providing up-to-date security releases.
Still need a PHP or an HTML site designed, no problem. Halifax Web Design is undoubtedly the best web development company in Halifax. We do it all from eCommerce web-stores, website maintenance, website management, and social media management.
Domain Name Registration & Web Hosting
Contact Halifax Website Design to discuss your current website design budget.We can set you up with a monthly payment plan that may be more affordable if you like.
Halifax Web Design Solutions offer very affordable web design packages to suit all clients, large and small. We provide full web development services like domain name registration and web hosting.