Search Engine optimization is the most important tool to a company on the Internet!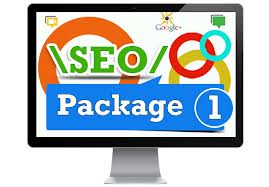 Having a website without SEO is having website not at all. In other words, spending hundreds or thousands of dollars on an incredible website is like a tumbleweed blowing thru the desert if no one can find it!
Local SEO (Search Engine Optimization):
Experienced SEO Consultants should be able to look at your site and determine the best course of action to improve your SEO page rank in your local area. In fact any experienced SEO Company that follows Google's Best Practices and Procedures.
Experienced SEO Experts should look in these following important areas:
1. In-depth Keyword Analysis
2. Current Keyword Position
3. Website Optimization SERP results (Web Check List)
4. Link Building Services
5. Backlink Building Services
6. Article Creation Services
7. Anchor Text
8. Long-tail Keywords
9. Blogging Services
10. Forum & Directory Submission Services
Local SEO Services:
So if you are new to the SEO game, try building a website and focus on the "local" aspect first. This will get you ranked in your local area for your main keywords and your website will undoubtedly get ranked a lot higher than if you were going after a a much broader global position. It doesn't matter if you own a pizza shop, real estate company, or carpet company. The same principles are used in SEO to index each market on a local SEO level.
Read More.. 10 Rules for SEO Success in Nova Scotia
Ask a profession SEO expert on Facebook.. https://www.facebook.com/webdesignhalifax