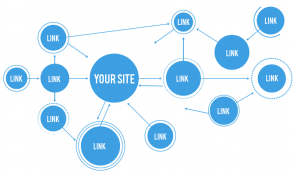 Backlinks Building is arguably the most essential part of SEO.
If you want your website at the top of the search engine rankings, then it must rank high with the ultimate goal being the top three positions on page #1 of Google. If you want to rank high then you will need to create a lot of quality backlinks which are high ranking and have a PR4 or higher page rank. This work will take a lot of time but will be beneficial in the long run.
What are backlinks? Backlinks are simply a link from another site to your own website, blog, or landing page. You will need to create authority backlinks through natural and organic methods termed as "whitehat". Anyone who likes your website content will link to your site because your articles and blog posts are of some value.
You should write often by creating quality articles. These will get shared on other high ranking websites and social media sites as well. The more quality shares, the higher your site will get indexed or ranked by major search engines. You will eventually build a target audience in which to advertise your products and services to. This is the ultimate goal – building an audience and growing sales.
How Many Backlinks Will I Need?
The more quality backlinks you create the better. Follow your competitors and analyze where their links come from. What sites do they link to and what keywords do they compete for in the search engines. What you are trying to do is beat out local competition for your market and by building up valuable and authority links, you may accomplish this goal within a few short months.
Again it is NOT quantity of backlinks BUT quality of backlinks that matters when promoting your website.
Quality over Quantity Always
Quality of backlinks is always recommended after developing a website. Quality backlinks mean that your link is found on high page rank websites only. If your link is found on low ranking spammy type sites, then it will have less value and you may even get penalized by Google in particular. Your website must have authority backlinks as well as high PR backlinks if you want to really compete with your competition in search engine rankings.
Creating a website that is of value to your visitors is the number one goal. Create a lot of quality content and the visitors will come through organic and natural searches on the web. Your audience will grow and so too with your page ranking.
If you need help in content creation services there are companies on the web willing and able to help you. Most local SEO companies will offer monthly subscriptions so that your site will have steady and measurable activity. Your visitors will love coming back to read your new content.
SEO Services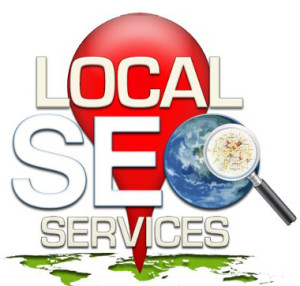 Search engines will usually rank a website on several factors of which unique and relevant content is the main factor.The higher the score, the higher the site is positioned in the organic search results on Google and other major search engines.
Search engines will index your website URL in its database along with a mix of relevant search words called keywords. These keywords are sometimes called anchor text. Some of the factors that may increase the website ranking is the occurrence of these keywords within the website pages and articles. When hyper-links are formed around these keywords they are then called backlinks. It is the quality of backlinks that contribute directly to a website's ranking.
You can submit your site to be included in top web directories. This process is called directory submission. When you submit your site to web directories always include the web address along with a title and description of your site. The title and description of your website should contain the appropriate number keywords to not only help visitors find your site on the web, but will help search engines index your site as well.
If you are looking to rank quickly you should hire a professional and affordable SEO Company that will not only create valuable content but will get your site indexed higher in the search engines to beat out local competition for the same keywords and market. Always choose an local SEO company that will help your with both on-page optimization and off-page optimization. This is a must if you wish to compete for keywords on the internet.
Related Article: Hire A Professional SEO Consultant
---