How? There are no set rules about how companies can achieve such milestone except speed with quality. Halifax Web Design is the ideal company you ought to work with when it comes to speedy solutions for your web problems. But who is Halifax Web Solutions exactly? Find out below.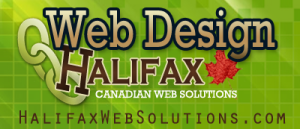 Halifax Web Design is a company based in Nova Scotia, Canada. It primarily caters to social marketing, search engine optimization (SEO), and Nova Scotia web design.
We cater to clients who want to enjoy online prominence especially in the Halifax NS area. Although its company name reflects "web design" as its main expertise, Halifax Web Design also boats a pool of talent with backgrounds in back-linking and social media solutions.
The following are the services offered by Halifax under Web Design:
SEO Services
Web Hosting
Email Services
Graphic Design
Video Testimonials
Social Media Services
User Interface Design
Interactive Website Design
Mobile Application Development on iPhones
Content Management System or popularly known as CMS
Content or copywriting with a focus on blogging platforms
Website Coding & Design especially for HTML, CSS, and PHP
When it comes to social marketing, the following services are offered by web design Halifax:
Web Hosting
Content Writing
Google Services
Email Marketing
Video Testimonials
Social Media Marketing
Domain Name Registration
Search Engine Optimization
Web Design including Re-design
Branding including reputation management
Finally, Nova Scotia web design clients can also contact Halifax for the site management services that it offers:
Plugins
Customized themes
Database Builds or MySQL
JQuery, CSS, HTML, and PHP
HTML5 and iOS Mobile Apps
WordPress Content Management System
Together with these services are the following client-centered benefits:
Round-the-clock support. Halifax can be contacted by phone, email, or Skype.
Speedy communication. Halifax engages in in-depth dialogue to discuss ongoing concerns and immediately works on a resolution.
Quality design. Halifax guarantees quality in their designs as they meet client specifications and needs.
Reporting. Clients are always in the know through the reports sent by Halifax on a regular basis.
Cost-effective. Clients are ensured of pricing commensurate to their needs and financial status.
The Halifax Portfolio
Website design Halifax is a trusted company and works with clients in North America. Its reputation allowed it to arrive at an impressive portfolio showcasing its quality work. Found below are the clients that Web Design Halifax proudly worked with starting from its web design services:
slightlysocial.com
WillsAddiction.com
wentworthpark.org
caberfeidhmusic.com
coffeehealthnews.org
lightspeedgetaway.com
crossroadscapebreton.ca
dallas-attorney-at-law.com
lshvans.com/wheelchair-vans
cabottrailacousticfestival.com
www.hcgwholesalesource.com
andrewscarpetcleaningtyler.com
For its SEO Services, Halifax has helped the following websites:
localseotraffic.net
SEOproArticles.com
seoservicesmaster.biz
SEOserviceshalifax.com
autoblogsgenerator.com
SEOservicescapebreton.com
And finally, for its social media services, Halifax helped the following sites:
Localfans.net
fansinbulk.com
edugovbacklink.com
testimonialbulk.com
probacklinkblasts.com
www.backlinksinbulk.com
CheapFansAndFollowers.Net
On Halifax Rates
Halifax Web Design Solutions offers different price tiers for their services. Three packages are available: Business Card Package, which is, priced $297 per site; Professional Package that is priced at $497 per site; and Corporate Package, which is priced at $897 per site. Discounts are a part of their offerings too. For more information, you can visit their website at halifaxwebsolutions.com.
For such a company who offers a variety of services, you will never doubt how they can build you a website in three days.
Looking for Cape Breton Web Design Services?