Matt Cutts', Google's SPAM expert, gives much insight into those backlink building efforts where brands, internet marketers and SEO experts should be heading in the direction toward Google authorship.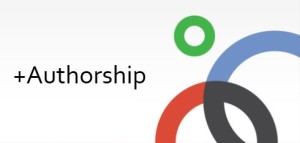 Google Authorship allows content creators and writers to link content to Google profiles, creating a byline for search results and increasing rankings while establishing credibility. According to Cutts, authorship may have a greater value in the near future.
"Google wants to give more weight to websites that are written by SEO and internet marketing experts in the SEO field." explained Cutts. "This means that high page authority will become more crucial that ever before for websites who want to rank high on SERP's.
Always consult with an SEO Services in your local area to ask questions and to determine what SEO package may be needed to rank your site high and beat local competition for keywords in any chosen market.
Authorship is important when writing original content like articles, press releases, and blog posts. Quality content is very important for increasing rankings in major search engines.
Authors who write content on a regular basis are seen are reliable sources of information. Regular contributors to a website help increase it's search engines ranking and visibility on the web.
These types of sites show measurable activity and higher traffic rates because of keyword search results for given markets. Authorship is one important part in generating better traffic and click through rates on the web.
Link Building
Link Building is one thing to avoid at all costs especially on low quality link building networks. Google penalizes and websites to take part is this type of activity. Buying and selling links is now frowned upon while high quality link building is rewarded.
Websites that have links to high ranking authority sites like .edu websites, .gov sites, and high PR5-7 sites, are indexed higher than those who don't have these type of backlinks. EDU authority backlinks are seen as some of the most important on the web for building trust and building page rank.
On-Page SEO
It is now more important than ever to create quality content and to optimize each and every page on a website.
Some areas to watch for on your site, when considering SEO, are header tags, article anchor text, YouTube video testimonials, and Image tags to ensure higher visibility with the major search engines such as Google, Bing and Yahoo.
Consult with a web design professional in your area today if you have questions related to this post. You should be able to get a qualified SEO quote and website analysis to see how you stack up against local competition whether you are in Halifax, Nova Scotia or Calgary, Alberta.