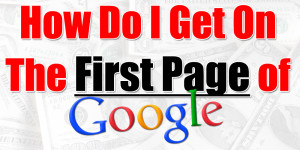 We at Halifax Web Design Solutions understand that your business is unique and will make your services unique to your customers. This is why our unique SEO (Search  Engine Optimization) Services will be customized in a manner to suit your business needs and budget.
For effective results a Search Engine Optimization consultant will discuss clearly  with you about your business plans and where you'd like your company to go in 2015. Your Halifax SEO expert will then research your area of business, often called a niche or market, and come up with a viable plan to discover your targeted keywords for placement in major search engines including Google.
Website Optimization
Optimizing a website for the search engines is just as important as building the website itself. Of course you want to have a great looking website that keeps visitors around for a bit, but don't forget, they have to find it first. Most times visitors to your site either got there organically by do a Google search, or they clicked on a link on another site (backlink) or social media channel.
There are a lot of optimization best practices that you can use to your benefit when building a website, Don't forget to optimize every single page of the site so that it has proper titles, meta tags, image tags, and keywords throughout the content.
Adding Images and Videos
Adding images an videos will help with search engine optimization for sure. The more content the better on a website. As long as it adds value to the user experience (UX) you will be rewarded with higher indexing points.
There are a lot of SEO tips we can talk about so lets start with on-page SEO procedures and then some off-page SEO tips and tricks that you may find helpful.
Web Optimization Tips and Tricks
If you hire a local digital marketing consultant, better make sure the SEO company is experienced and knows all about on-page SEO and off-page SEO especially authority backlinks building and content marketing. You may even find a digital marketing company that knows how to write content with the visitor in mind so they they are not just writing and article, they are writing from an experts point of view.
Some of the things a web development company will know about is search engine optimization. If you want SEO results make sure to hire the very best web optimization company in Canada.
Here are some of the best Search Engine Optimization procedures and tricks that usually are followed by successful SEO professionals in Nova Scotia:
ON-PAGE WORK
OFF-PAGE WORK

Keywords Mapping.
New pages suggestions.
Keywords research.
Competitor Analysis.
Title Tag changes Suggestions
Meta tags changes suggestions
Alt tag changes suggestions
HTML Site Map
Google webmaster setup
Google analytic setup and track
Monthly Full Detailed SEO
Work Report in Excel

Search Engine Submissions.
Article Submissions.
Press Release Distributions.
Web 2.0 creation and posting.
Blog postings.
Social Book Marketing Submissions.
Blog submission.
RSS submission.
Promote Social Networking Profile.
Backlinks creation on High PR websites
EDU/GOV link creation
Total web management